Home » Beach, News, North Pacific, Pacific Coast
Hotel Guanamar – Playa Carrillo Guanacaste
Hotel Guanamar is a three star family hotel which has been operating for over 30 years. It is in the North Pacific coast of  Guanacaste, Costa Rica near the warm waters of Playa Carrillo, surrounded by the rich and untouched fauna and flora typical  to the area.
Guanamar is located on the hilltops at the southern end of the bay. Its perfect location invites guests to enjoy spectacular  panoramic views. The charming typical thatch roof bungalows, garden trails and swimming pool, bar and restaurant decks offer guests the ideal site to enjoy beautiful sunsets over the Pacific.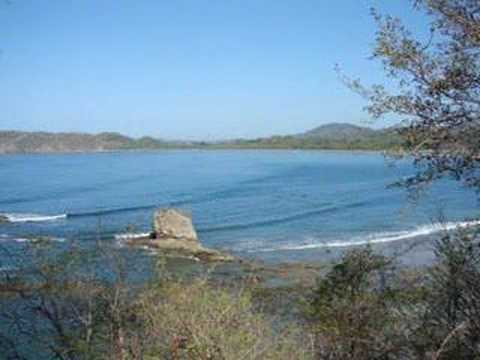 Upon your arrival you will be able to admire Playa Carrillo, a beautiful half moon bay of white sandy beach, extending for nearly two kilometers. Rolling hills and mountains covered by tropical forest, as well as a reef at the northern end of the bay, protect the beach from the strong winds and waves, and act as natural barriers for the calm waters, ideal of water sports and sport fishing.
Playa Carrillo is a safe and ideal place for visitors. At its southern end parallel to the beach and road, palm trees line the coastline providing shade and picturesque views for those strolling along the scenic beach. Playa Carrillo was awarded "Blue Flag" status, nominated as one of the cleanest beaches in Costa Rica.